04.10.2018
Kyiv iGaming Affiliate Conference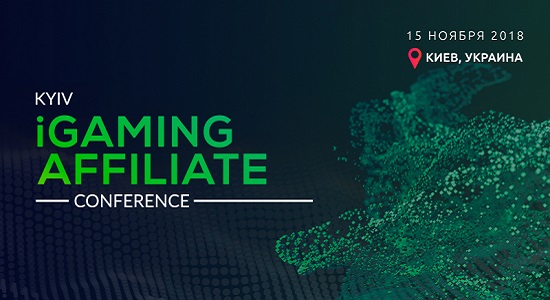 How to make money on gambling more using affiliate networks? How to promote your casino in the top search engines? These questions will be answered by leading European marketing experts on November 15 at Kyiv iGaming Affiliate Conference - large-scale event dedicated to affiliate marketing and the gaming industry.
Main topics of the conference:
the best affiliate programs for earnings;
casino licensing in Europe;
arbitration with Facebook and Instagram;
the future of mobile online gambling forecast for 2019;
security in online gambling.
Guests are also waiting for the exhibition area, which will bring together leading international companies in the field of affiliate marketing. Here you can find partners, customers, suppliers and like-minded people.
Kyiv iGaming Affiliate Conference - international company Smile-Expo. The event will be held November 15 in Kiev, in the gallery of the All. Your own D12 at: st. Tithe, 12.
Registration and event details on Kyiv iGaming Affiliate Conference .