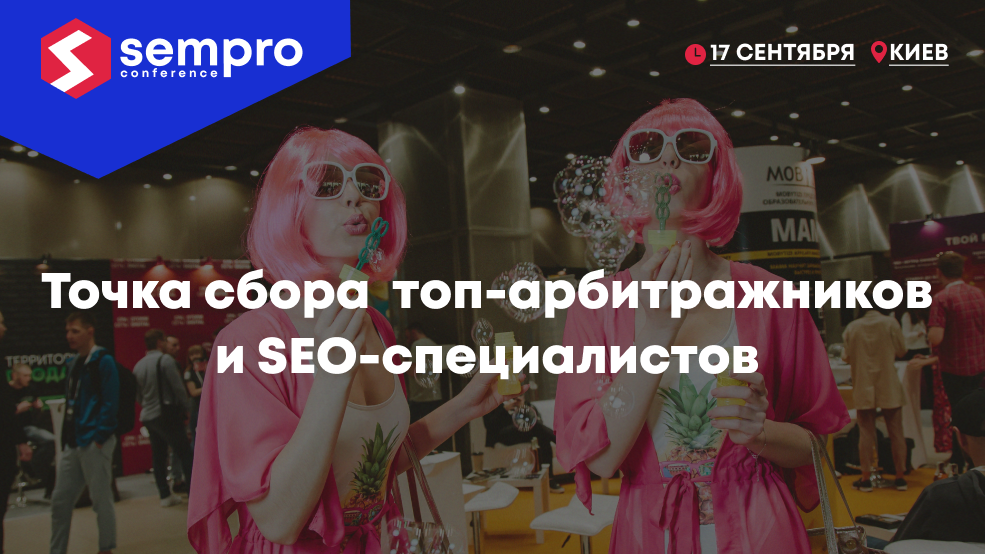 SEMPRO International Conference
On September 17, our friends are organizing the sixth international SEMPRO conference.
You will be expected by:
more than 1200 participants;
18 speakers and answers to the world's hottest SEO and affiliate marketing questions from the world's leading experts;
exhibition for 30+ stands;
details of earning in the most popular niches (nutra, PDL, gambling and betting).
This year Sempro is holding a double format conference - offline + full online! Nobody else has done this in the CIS!
The virtual world of Sempro 2020 is closely tied to the offline conference, and you can be sure that you do not miss anything important. In addition, this is a common practice of bourgeois conferences, only more adapted to the conditions of closed borders.
In the virtual world of Sempro, you can:
schedule business meetings;
visit a virtual exhibition with stands;
listen to reports;
chat live with each participant in a public or private chat;
make new acquaintances using random networking;
chat with those participants who are offline.
We warn you right away, alive SEMPRO - to be! In a cool location with an inspiring Kiev view, live networking familiar to all of us, an exhibition, a bright afterparty and more!
If you don't have tickets yet, decide which format suits you best and buy at a bargain price!
P.S. And with the SellAction promo code you have the opportunity to save up to $ 30 when buying tickets!